Heating & Cooling Services
Repairs
We offer repairs and maintenance services for any brand of furnace, air conditioner, rooftop unit, boiler, hot water heater, and most furnace accessories such as humidifiers and electronic air cleaners.
Air Conditioners
Whether you have never had air conditioning and want to enjoy the comforts of central air, or you want to replace your old unit for better efficiency, C&J Heating and Cooling is the place to call. The Trane product line offers multiple options of central air conditioners with SEER (seasonal energy efficiency ratio) ratings from 13 to 20 SEER. Like miles per gallon in a car, the higher the system rating, the more comfort you will get from each energy dollar. Our sales associates can help you decide which unit is the best match for your particular application.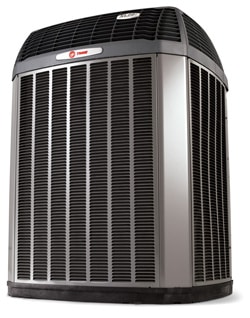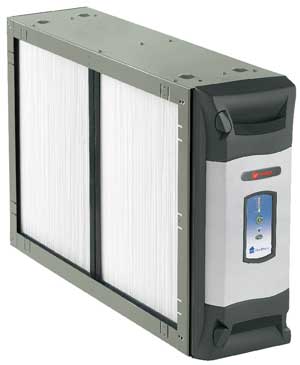 Air Cleaning
Setting the standard in air quality, the Trane CleanEffects™ Air Cleaner uses revolutionary technology that supplies your home with a cleaner, healthier environment, allowing you to breathe easier - literally. Remove up to 99.98% of airborne particles with our air cleaner in your home and say goodbye to worrying about breathing harmful bacteria or allergens. (Text taken from Trane.com)
Boilers
Have an old, leaky boiler in your basement? If so, we can help! We carry multiple brands of boilers to fit any of your hydronic needs. From existing retrofits to elaborate zoned radiant floor heating systems, we do it all. And if you are tired of shoveling, we can design a snowmelt system for your driveway and sidewalks!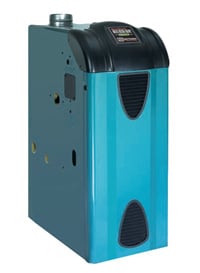 Ductless Mini-in-Split Systems
These types of systems are a great choice to add air conditioning to homes that currently have no ductwork. They are also a popular option for room additions. The indoor and outdoor portions of these units are ultra-quiet and also very efficient to operate. We also install many of these units in computer server rooms to keep all the extra heat under control. Units are also available as heat pumps to provide heat.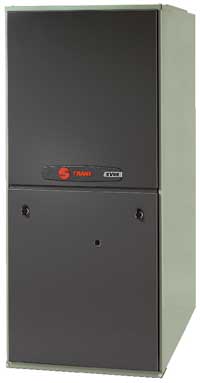 Furnaces
C&J Heating and Cooling also installs and repairs furnaces for homes and business. Whether you have gas or electric, if your unit is brand new or fairly old, we have the parts and knowledge to repair and service nearly every make and model. We'll ensure your home is warm and comfortable during the winter months.
Humidifiers
Your air may be at the perfect temperature. It may be clean. But without the proper humidity levels, it's not as comfortable as it could be. During winter months, the air in your home will lose most of its moisture. Dry air can lead to bothersome static electricity, and over time it can damage plants, furniture, and valuables. It can also dry out your skin, aggravate asthma, and trigger allergy attacks. A Trane total home humidifier restores proper moisture levels to the air in your home, increasing your comfort while protecting your belongings and your family's health. (Text taken from Trane Total Home Humidifiers brochure, 2011)
We carry the complete line of Trane humidifiers and will help you choose the model that is perfect for your home.
New Construction
Are you building a new home or business and need an HVAC contractor? We work with new construction and can install your ductwork, furnace, air conditioner, ventilation, and any other mechanical system you need all at once. We will test all our installed units to ensure your home or business is move-in ready when construction is done.
Roof Top Units
C&J Heating and Cooling also install and replaces existing rooftop units. We can easily retrofit a new Trane unit to any existing rooftop unit, regardless of brand. We exclusively use a reputable Chicago area-based crane company for all of our lifts to quickly and safely get your business comfortable, no matter what time of year it is.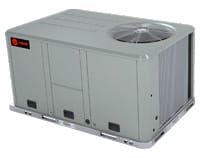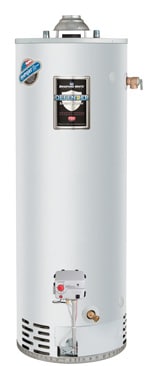 Water Heaters
If you don't have any hot water or that old tank is leaking, we can help! We carry the Bradford-White product line for all of your hot water needs.